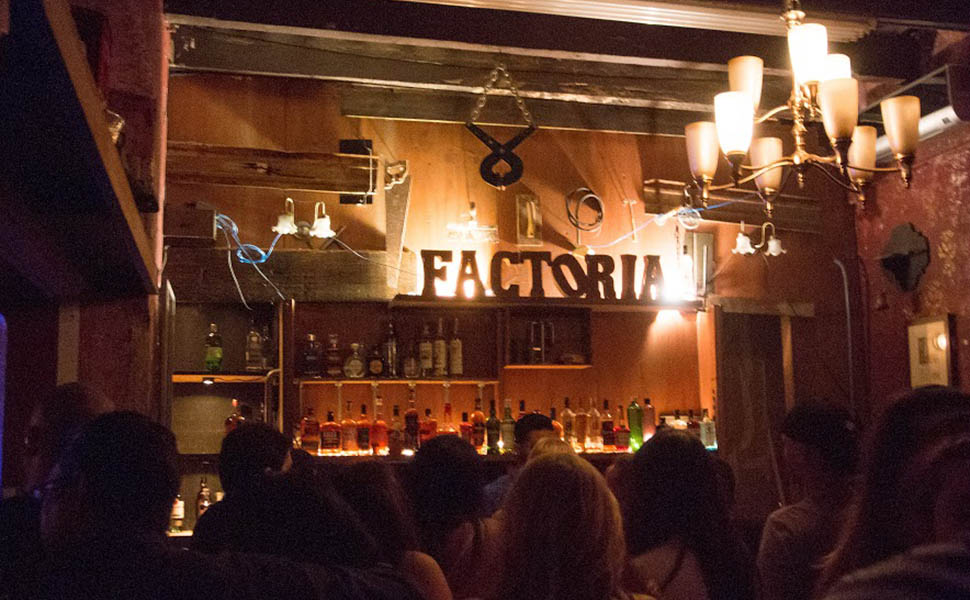 La Factoria - Old San Juan, Puerto Rico
La Factoria in Old San Juan is one of the most iconic bars/clubs in the world. It makes all kinds of "Best of" lists (Frommer's, etc.) all the time. The time I checked it was #5 on Frommer's list of best bars in the world. It's deserving of all the praise and always a blast.
What Makes It Special: 
5 Clubs/Bars in 1: When you walk in there is a bar area with usually rock or even country on that's kind of loungy, then you go through double doors to another seating area with small tables, going deeper there is the salsa with a dance floor and salsa DJ, and all the way in the back is a dark room with colored lighting that spins EDM/house/trance in true dance club fashion.
Cocktails: In my experience the bar tenders in the salsa area by the dance floor are always the best. They make awesome cocktails and have both local and internationally known guest bartenders all the time. 
Salsa: Most fun I've had Salsa dancing on the island.
21+: PR is 18 to drink but La Factoria is 21+.
Late Night: La Factoria goes all night on the weekends. Last time we were there we left at 5AM.
Despacito: Daddy Yankee's Despacito video was filmed here. Totally worth mentioning.
Things to Consider:
Escaping Old San Juan: If you are Ubering or on that taxi life then you might want to plan ahead to get out. The streets are super narrow and very crowded in Old San Juan making it hard for cars to get in and out. If it's super crowded walk down to Plaza de Colon to call your Uber or look for taxis. If you have trouble finding a car call Smile Taxi, they are a little bit more expensive in some cases but Lyft doesn't service PR and Uber can be tough late night when it's super crowded. 
La Factoria Image Gallery
Contact Information:
La Factoria
Address: 148 Calle San Sebastián, San Juan, 00901, Puerto Rico
Phone: 787-644-1677