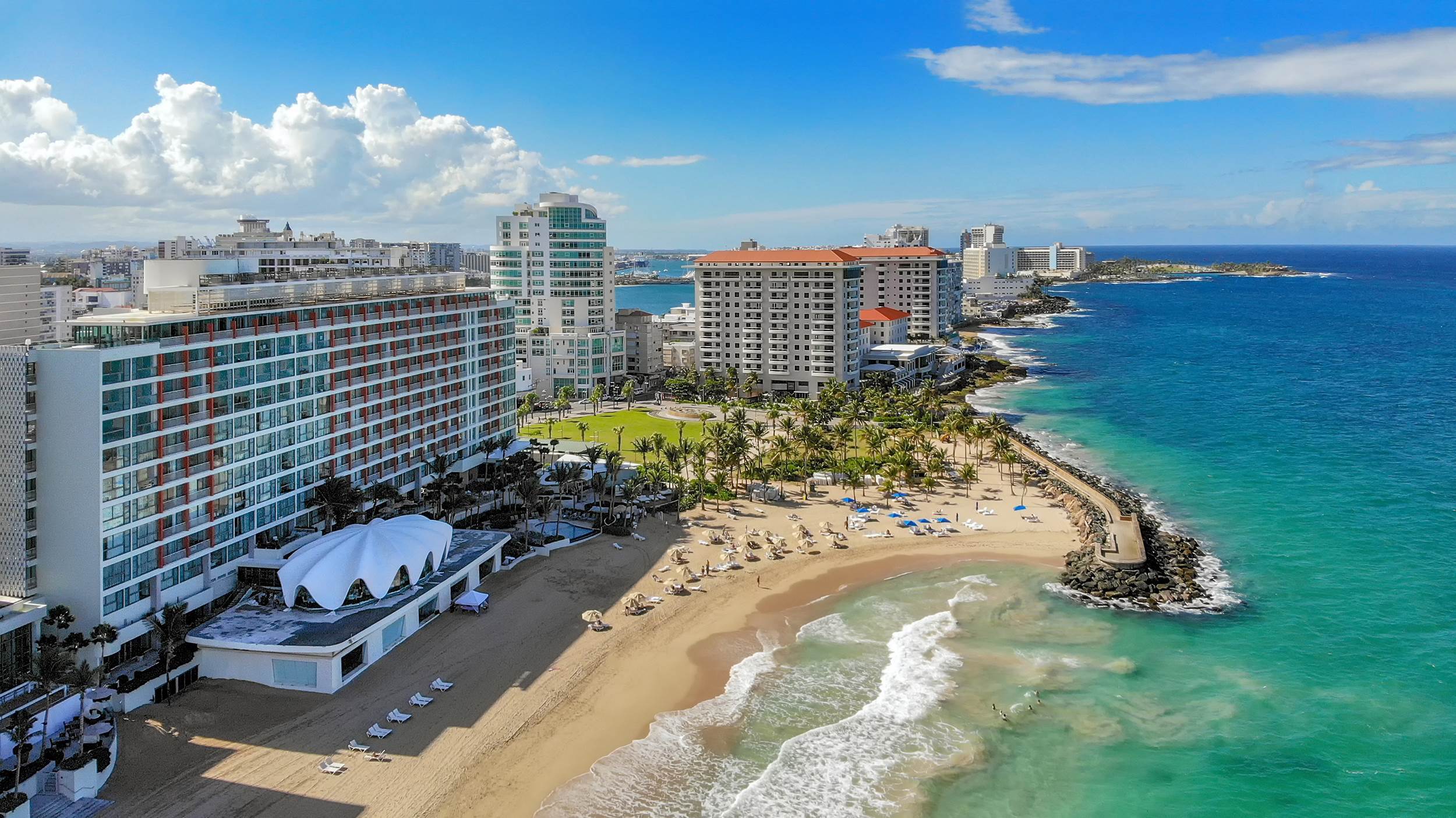 The Best Beaches in Condado San Juan, Puerto Rico
The Best Beaches in Condado, Puerto Rico from local guides.
Condado is a beachfront community in San Juan (just across the bridge from historic Old San Juan) known for luxury hotels/resorts, bars and clubs, food and restaurants and just about everything else associated with top tourist destinations. Condado is relatively small and there are only a few beaches in the popular area. Both the beaches we go to are listed below.
Best Condado Beaches
View the other curated Best of Condado guides & maps: Restaurants | Shopping | Hotels & Resorts | Bars, Clubs & Nightlife | Best Beaches
Condado Beach is the only large beach area in Condado and it is located between La Concha Renaissance San Juan Resort and the San Juan Marriott Resort & Stellaris Casino. Condado beach is usually crowded as it is the main beach for the tourist area of Condado. There are various different chair/umbrella rental spots, vendors, beach bars and cafe, etc. The resort properties also front this beach which makes for some additional fun and energy. Be careful: waves and currents can get strong at Condado Beach, especially in the winter.
Playita Del Condado is a small sheltered beach on the northmost tip of Condado just past the Condado Plaza Hilton. It's great for swimming due to it's sheltered location.... you can also beat the tourist crowds here a bit during peak times. There are usually vendors around selling food and drink as well. Keep in mind there are no public restrooms here.