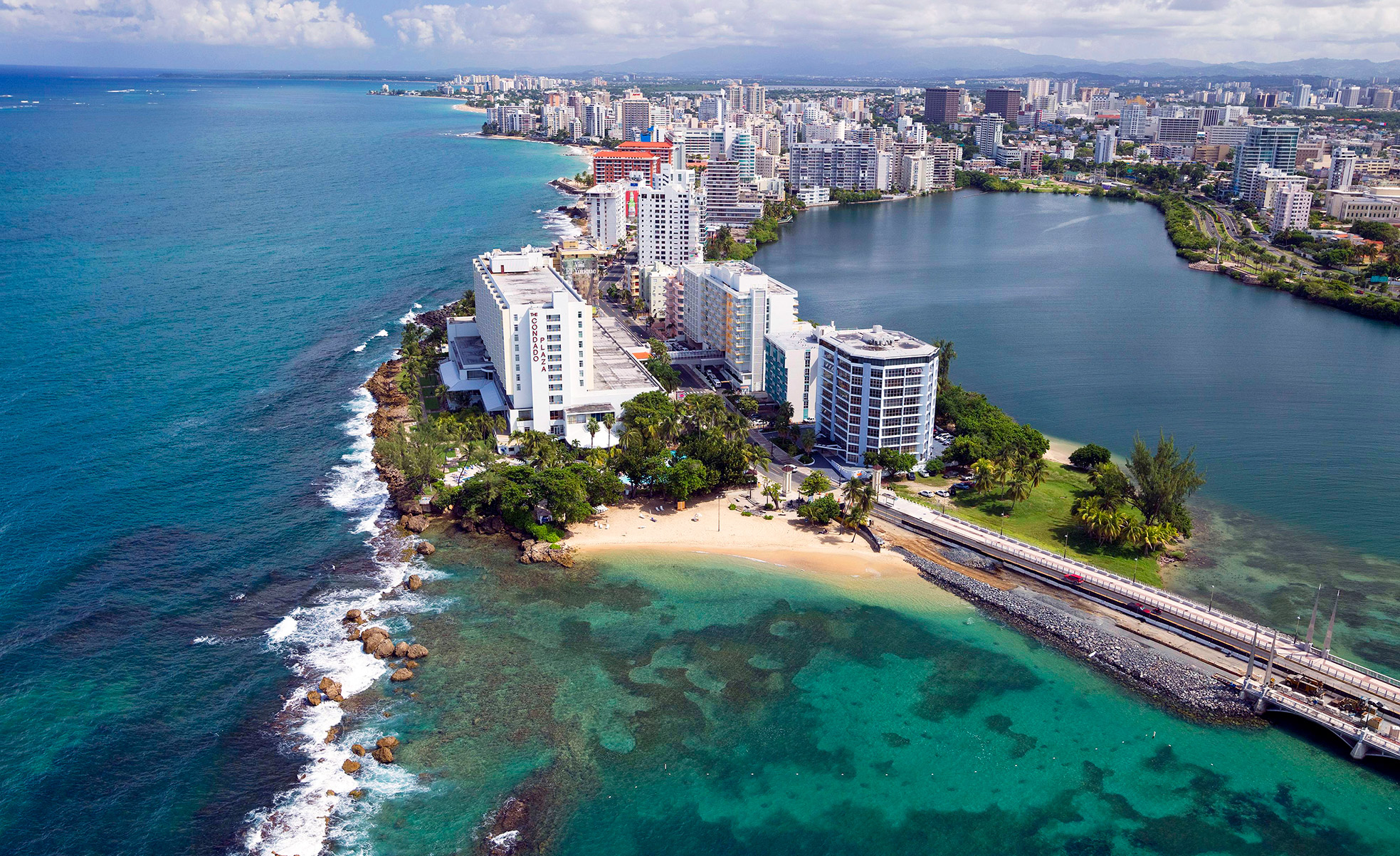 The Ultimate Condado San Juan Shopping Guide & Map 2021
The best shopping in Condado, (San Juan) Puerto Rico curated by local guides.
Condado is a well known tourist area of San Juan. This beachfront community in known for large hotels, resorts, great restaurants and of course great shopping.... women's clothing and fashion boutiques, great men's clothing, fine jewelry, souvenirs, gifts... it's all in Condado. These are the best shopping experiences in Condado San Juan curated by local guides. Every place on this list is special for one reason or the other. If we don't shop there you won't find it here. The full list is below, be sure to get the map for contact information, directions, etc.
The Condado (San Juan) Shopping Map
CLICK HERE to get the Condado Shopping Map to view all of our curated Conado shopping experiences in one easy to use planning tool.
Map Features:
Easy-to-use Google Maps interface
Store contact information
Clear location & navigation without the clutter
Directions from your current location
Filter by store/shop type
Shareable with your shopping companions
Women's Clothing & Fashion Boutiques


View the other curated Best of Condado guides & maps: Restaurants | Shopping | Hotels & Resorts | Things To Do - Activities | Best Beaches
Nativa - Condado, San Juan
Nativa is an amazing women's clothing boutique with a large selection of great pieces just off Ashford Ave. The diversity and quality of the collection here is top-notch, there is something for everyone. You'll find dresses, rompers, tops, pants, accessories, shoes, jumpsuits, lounge wear, cocktail wear and more at Nativa. Additionally, the entire collection is appropriately and reasonably priced (dresses typically range from $60 - $150). Nativa has been in business for over 40 years and is very well known by locals fashionistas. Visit Nativa and browse the great collection here.
Charme - Condado, San Juan
Charme has a large inventory of "flowy" tunics, jumpsuits, ponchos and blouses and is known for a great inventory of 100% linen pieces. The "flowy Caribbean" vibe of the collection is is unique and well executed. One thing that makes this place special: the collection features styles that appeal to all age ranges. Charme should be a stop on any shopping outing if you are in the Condado area.
Olivia Boutique - Condado, San Juan
Olivia Boutique is a luxury designer boutique that inventories beautiful pieces from designers like Agolde, Derek Lam, ALEXIS, Isabel Marant Etoile, Miss June, Esse Studios, Les Neobourgeoises, FAITHFULL THE BRAND.... 100+ emerging and established brands and designers... too many to list. As you might expect, Olivia is a bit pricier than most but the collection is appropriately priced. If you are looking for a gorgeous piece, or if you just want to window shop (totally worth it), then stop by Olivia Boutique.
Men's Clothing & Fashion Boutiques
Zafiro Condado - Condado, San Juan
Zafiro is a men's clothing and fashion boutique (they also have a location in Old San Juan). Zafiro carries a hip and trendy line of designers including Psycho Bunny, Eight-X, Project-X-Paris, Secrid, Goorin Bros and many more. If you see Psycho Bunny t-shirts on the island they likely came from here. One of the best stops in Condado for trendy Men's clothing.
Root - Condado, San Juan
Root is an amazing little gem in Condado. They carry a small line of men's clothing created by a duo of designers from Puerto Rico and Argentina. The designs here are all limited run (only 15 made of the last thing purchased there!) and the clothing is beautifully made in Peru. Root also carries a very cool selection of original art. Check out this amazing collection of t-shirts, polos, swimwear, pants, accessories and much more.
Monsieur - Condado, San Juan
Monsieur is a men's clothing store on Asheford Ave. in the heart of Condado. They carry a wide range of styles from Men's swim trunks to dinner jackets and blazers. Whether you are on the way to the beach or you just need a jacket for a fancy outing.... Monsieur can help. Monsiuer is a bit more upmarket in terms of style and price tag but, the collection as a whole is moderately and appropriately priced. Monsieur is known for jeans, dress shirts, dress pants/slacks, jackets/blazers and swim trunks.
Fine Jewelry 
Cartier Puerto Rico - Condado, San Juan
It's Cartier. Is that enough said? Upmarket fine jewelery, gifts and timepieces in classic designs. The service at Cartier is always warm and amazing. Again, it's Cartier... always gorgeous and always worth a visit.
Souvenirs & Gifts
Gul Plaza - Condado, San Juan
Gul Plaza is likely the best souvenir/gift shop in Condado. It has a a very wide variety of items in inventory and the prices are great. You can even grab a bottle of chichaito to take home :) Clothing, hats, swimwear, spoons, bottle openers, ash trays, everything you can think of....... If you need some gifts to take home then this is the spot in Condado.
Cigar Lounges & Smoke Shops
Smoke It & More - Condado, San Juan
Smoke it and more is a great all around smoke shop and paraphenilia headquarters. They carry cigars, cigarettes, dip, chew, rolling papers, pipes, bongs and just about anything else you can think of. Prices are a bit high just because it's in Condado but that is to be expected in the area. The great selection and helpful staff makee this tobacco and smoke shop the best bet in the area.
Kuros Smoke Lounge - Condado, San Juan
Kuros Smoke Lounge is a little cigar shop on Ashford Ave. If you are looking for a nice cigar to enjoy after dinner or on the beach then this is likely the spot. They have a good selection of cigars that are usually fresh. They are a bit expensive but this is a tourist area after all and things in Condado are generally more expensive. If you are looking for a nice cigar, and maybe something a bit more exotic, then try Kuros.