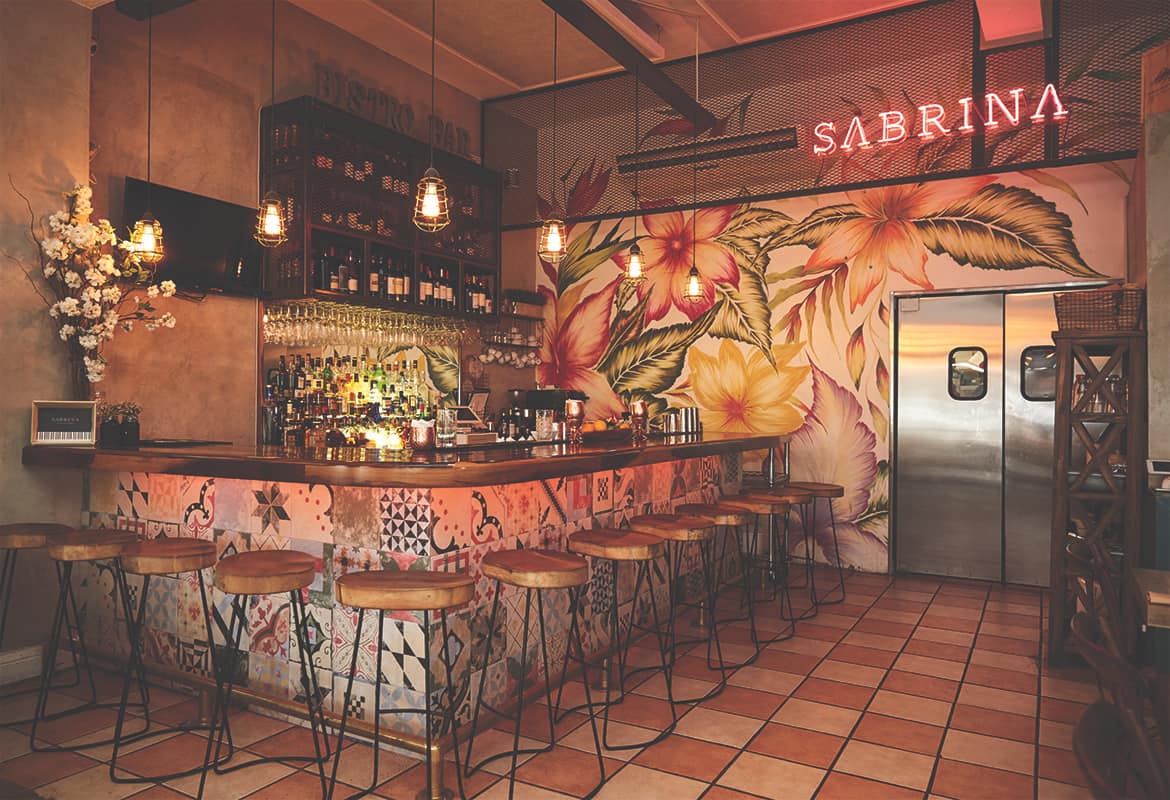 The Calle Loiza/Ocean Park Bar, Club & Nightlife Guide & Map 2021
The best bar, club & nightlife experiences in Calle Loiza/Ocean Park - San Juan.
Ocean Park (a neighborhood in San Juan) has been long known for it's gated beachfront housing communities but in recent years Calle Loiza (the main avenue in Ocean Park) has developed into one of Puerto Rico's best restaurant & nightlife scenes. Calle Loiza rivals Old San Juan in diversity and quantity but the options here will be generally more forward thinking/trendy. Calle Loiza is a hip art and culture focused community. There are a lot more moderately priced spots in Calle Loiza when compared to the likes of Old San Juan or Condado, but there are some upmarket places in Calle Loiza as well. Most of the bars/clubs/louges here are just off the main avenue and all within walking distance of each other. This is a curated set of experiences from local guides.... these are the places we think are special. You can view full Ocean Park/Calle Loiza bar, club & nightlife list is below and get the map for specific information, contact details, directions, etc.
The Ocean Park/Calle Loiza Bar, Club & Nightlife Guide Map
CLICK HERE to get The Ultimate Calle Loiza/Ocean Park Bar, Club & Nightlife Map to view all of our curated Calle Loiza/Ocean Park bar, club & nightlife experiences in one easy to use planning tool.
Map Features:
Easy-to-use Google Maps interface
Bar/club contact information
Clear location & navigation without the clutter
Directions from your current location
Shareable with your bar-hopping companions
Downloadable/Printable
The Best Bars, Clubs & Nightlife Experiences in Ocean Park/Calle Loiza
See all our favorite bar, club & nightlife experiences in Calle Loiza/Ocean Park below or filter by region here: Condado | Old San Juan | Isla Verde | Pinones | Rio Grande | Fajardo | Rincon & West Coast
El Bar Bero - Ocean Park/Calle Loiza, San Juan
El Bar Bero is cool little barbershop and bar on Calle Loiza. They have great cocktails and it's a very unique atmosphere. The barber shop operates during the day and at night it's bar service only. Get your fade tightened up (these guys are great barbers) with a manhattan or drop by at night for a cocktail.... the cocktail menu rotates frequently. El Bar Bero is a unique cocktail lounge experience.
La Cochera - Una Barrita Cool
La Cochera is a Barrita (a small stall/booth that serves drinks and sometimes small foods) just off Calle Loiza. The approximate English translation of the name is something like The Garage - A Cool Little Bar. Patrons hang outside at La Cochera and enjoy the cheap drinks, great food and good music. There is usually a fun crowd and good times to be had here. It's gets very busy sometimes at night so be aware food can take a while when they are super crowded. They run food and drinks specials all the time so be sure and check their Facebook. Stop by for a great Boricua (local) experience.
Numero Uno Beach Hotel & Restaurant - Ocean Park/Calle Loiza, San Juan
Numero Uno is a beachfront hotel in Ocean Park/Calle Loiza that has a unique brunch/day drinking offering. They have a cool little lounge area setup on the beach with bean bags, tables and umbrellas with drink/food service. The music is trendy and "houseish", the beach lounge atmosphere is legit, the food is decent, and the mimosa/belini special (bottle of prosecco and carafe of juice) at $40 is solid. They also have margarita flights that are pretty amazing. This place is well known by locals and it gets VERY busy. If you want to get a table you need to be there by 10AM and no later than 11AM and be prepared to wait always. The earlier the better.
Sabrina Brunch & Bistro Bar- Calle Loiza/Ocean Park, San Juan
Sabrina is one of those places that has dinner service and then gets dance lounge/clubby later (generally around 10PM) on weekends and busy nights. They have good food, the vibe is always fun, the bartenders are good, and the people are generally pretty. They play a variety of dance music from the 80's to new stuff.... Sabrina can be a lot fun. People often secure a table earlier for some food so they are set when things get crowded later at night. Sabrina also known for a great boozy brunch and they have live music on Wednesdays.
Azucena - Calle Loiza/Ocean Park, San Juan
Azucena is a restaurant and bar in the on Calle Loiza across the street from Tresbe and Sabrina. We often stop here when hopping around Calle Loiza... the bar here is a great for drinks and small bites or pre/post dinner drinks. The bartenders are excellent, the bar has rare and top shelf collections, wines by the glass are good, and the atmosphere is upmarket. This is also a very good restaurant and Azucena is featured in out restaurant experiences as well.
El Tap - Calle Loiza/Ocean Park, San Juan
El Tap is a craft beer, wine and tapas spot on Calle Loiza. With over 46 beers on tap the beer snobs will be satisfied. El Tap has great tapas, beer flights, a rotating selection of both tap and bottled beers, and they sell giant growlers of tap beer to go. They also have some decent wines by the glass for the non-beer-drinkers that may be along for the ride.
Pa'l West - Calle Loiza/Ocean Park, San Juan
Pa'l West is one of our favorite spots. It's just off Calle Loiza on Calle Calma... dark interior, minimal-wood-oceanic decor, awesome bartenders, good music, good prices, great creative munchies and always a great time. Pa'l West is small and it get's crowded on busy/weekend nights but everyone just hangs out in the street when it's crowded. Visit Pa'l West you won't regret it.
LiT - Calle Loiza/Ocean Park, San Juan
LiT is a cocktail bar in a garden surrounded by large walls.... the ambiance is amazing, the cocktails are great, the food is great, the service is always exceptional. LiT is a little pricier than most in Calle Loiza but it's worth it. LiT is known for unique cocktails and their ceviche. Stop by and check it out.
Bottega - Calle Loiza/Ocean Park, San Juan
Bottega is another spot on Calle Loiza that has great outdoor garden seating... they call it a "bier garden". Bottega is upmarket/upscale for the area and the prices reflect this. The food and service are excellent and the cocktail menu and wine list does not disappoint. Both of our most recent trips were a great time, everyone enjoyed their food, and we were very well taken care of by our server. Bottega is great for a higher-end experience with a casual vibe. Bottega also serves brunch with live entertainment and DJ sets on the weekends. 
Uvva - Calle Loiza/Ocean Park, San Juan
Uvva is a weird little place but we like it. It's the beachfront hotel Del Mar and let's just say it isn't known for it's service and the food is mediocre. Why we like it? The small bar sits right on the beach and it's not crowded. The setting is really cool and we can usually hang out there during the day without being bothered much. Hopefully they make some improvements but we still go here all the time. If you want to have a chill drink by the water it's a good spot.
Niche Bistro - Calle Loiza/Ocean Park, San Juan
Niche Bistro is one of the best restaurants in the area but the bar is also pretty awesome. Niche is located in the Hotel Acacia. The bar area is lit in blue and purple pastel lights that creates a cool ambiance in the dim lighting and the bar area is pretty large with some curvy banquette seating available. Niche is definitely upmarket and priced appropriately but well worth it. If you want top-notch cocktails, service and food then visit Niche Bistro.