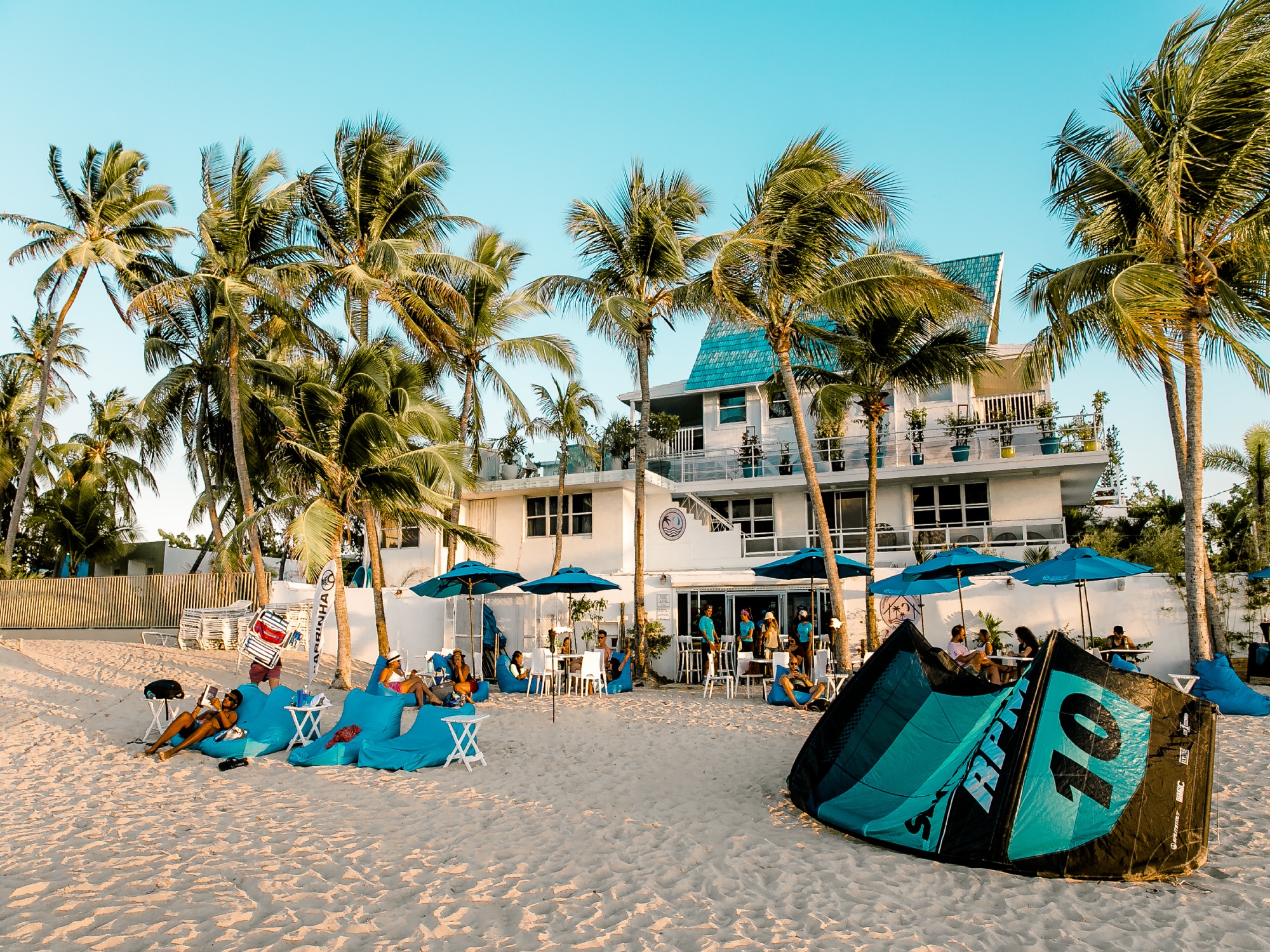 The Best Hotels & Resorts in Ocean Park, San Juan 2021
The best hotels & resorts in Ocean Park/Calle Loiza, San Juan, Puerto Rico curated by local guides.
Ocean Park is a beachfront community in San Juan, Puerto Rico and Calle Loiza is the main avenue/street in Ocean Park. Ocean Park has been long known for it's upmarket homes and gated communities but in recent years Calle Loiza has become a culture and nightlife hot spot. The hotels & resorts in the area are trendy and eclectic with more affordably priced options when compared to markets like Condado, Old San Juan, or Isla Verde. Ocean Park Beach has beautiful sand, great beachfront offerings (hotels, food, drinks, etc.) and is known as the kite surfing capital of PR. This is a list of the best hotels, resorts and B&Bs in Ocean Park/Calle Loiza curated by local guides who know Puerto Rico, if we wouldn't stay there it isn't on this list. View the full list below and get the map for specific information, contact details, directions, etc.
The Ocean Park, San Juan Hotel & Resort Map
CLICK HERE to get the Best Hotels & Resorts in Ocean Park, San Juan Guide & Map to view all of our curated Condado San Juan hotel & resort experiences in one easy to use planning tool.
Map Features:
Easy-to-use Google Maps interface
Hotel/Resort contact information
Clear location & navigation without the clutter
Directions from your current location
Shareable with your travel companions
Downloadable/Printable
View the other curated Ocean Park/Calle Loiza guides & maps: Restaurants | Shopping | Bars, Clubs & Nightlife | Things To Do - Activities | Best Beaches
The Best Ocean Park, San Juan Hotels & Resorts 
Numero Uno Beach House - Ocean Park, San Juan
Numero Uno is a contemporary beachfront boutique hotel on Ocean Park Beach (Playa Ocean Park). This boutique hotel is likely the premier kiteboarding/kitesurfing destination in Puerto Rico and whether you are kiteboarding or not, it's a great place to stay. The rooms are recently renovated, it has a great beachfront bar (specifically known for it's bean-bags-on-the-beach brunch service & mimosa/sangria offerings), and it's easy walking distance to all the restaurants, bars, lounges etc. of Calle Loiza. Numero Uno has standard rooms, ocean view rooms and beach apartments with full kitchens.
Tropica Beach Hotel - Ocean Park, San Juan
Tropica Beach Hotel is beautifully appointed in minimalist-boho fashion, the food is amazing and the personalized service is impeccable. Tropica is chic luxury in the heart of Calle Loiza (a San Juan culture and nightlife destination) just 1 block from Condado Beach. Dulcesalado by chef Atisha Pascual is one of the best restaurants in San Juan and is amazing all around..... food, cocktails, service.... all amazing. Value per dollar spent here is among the best in San Juan.... Tropica Beach Hotel delivers luxury accommodations at a very reasonable price relative to the level of service.
Nomada Urban Beach Hostel - Ocean Park, San Juan
Nomada Urban beach Hostel is a is one of the best hostels in Puerto Rico (and likely the world). Nomada is minimally decorated with a forward thinking/fun flare. The rooms are clean, the location is excellent (amid the culture and nightlife of Calle Loiza and an easy walk to the beach), and the staff is awesome. They offer same-sex dorms, coed dorms, private rooms, a cool shared kitchen/lounge area, and even rooftop Glamping/Camping (pretty unique and very cool). The rooftop is also just an all around great place to hang out. Nomada is an around great place to stay, check it out.
Dream Inn PR - Ocean Park, San Juan
The Dream Inn's gorgeous architectural focus and minimal/industrial decor are incredible, they really set this hotel apart. The building was designed by renowned local architect José R. Coleman-Davis Pagán and he created a truly original piece of work here in Ocean Park. The rooms feature exposed concrete walls and dark wood accents set off by colorful art. Dream Inn PR is located on Calle McLeary in the heart of Calle Loiza and a very easy walk to the Condado Beach. This property also features a beautiful pool and roofdeck. Dream Inn PR is an incredibly unique property and well worth looking into. You can learn more about the building and architecture here.
Doubletree by Hilton San Juan - Ocean Park, San Juan
The Doubletree in Condado makes the list for 3 reasons: 1) The Staff. Locals and tourists alike rave about the staff and have for years. 2) Silk. The on property Chinese/Japanese restaurant is great. 3) It's located within walking distance of the hot spots Calle Loiza and Condado. The rooms are updated, it has a vegetation surrounded outdoor pool and the Doubletree is in the mid price range for the area.... very reasonable when compared to the more expensive hotels and resorts Condado. Visit the amazing staff here and let them show what a difference in service can make.
Casa Isabella B&B - Ocean Park, San Juan
Casa Isabella is a quaint, locally owned B&B in Ocean Park and it's a great little B&B experience. Casa Isabella is located in a beautiful Spanish colonial building constructed in the 1930's. The clean, cozy rooms are very "homey" and the owner and staff provide wonderful personalized service. Casa Isabella from the beach, the restaurants and bars of Calle Loiza, and the luxury resort area of Condado. If you are looking for a great B&B experience or just something a bit different, Casa Isabella is a great option.