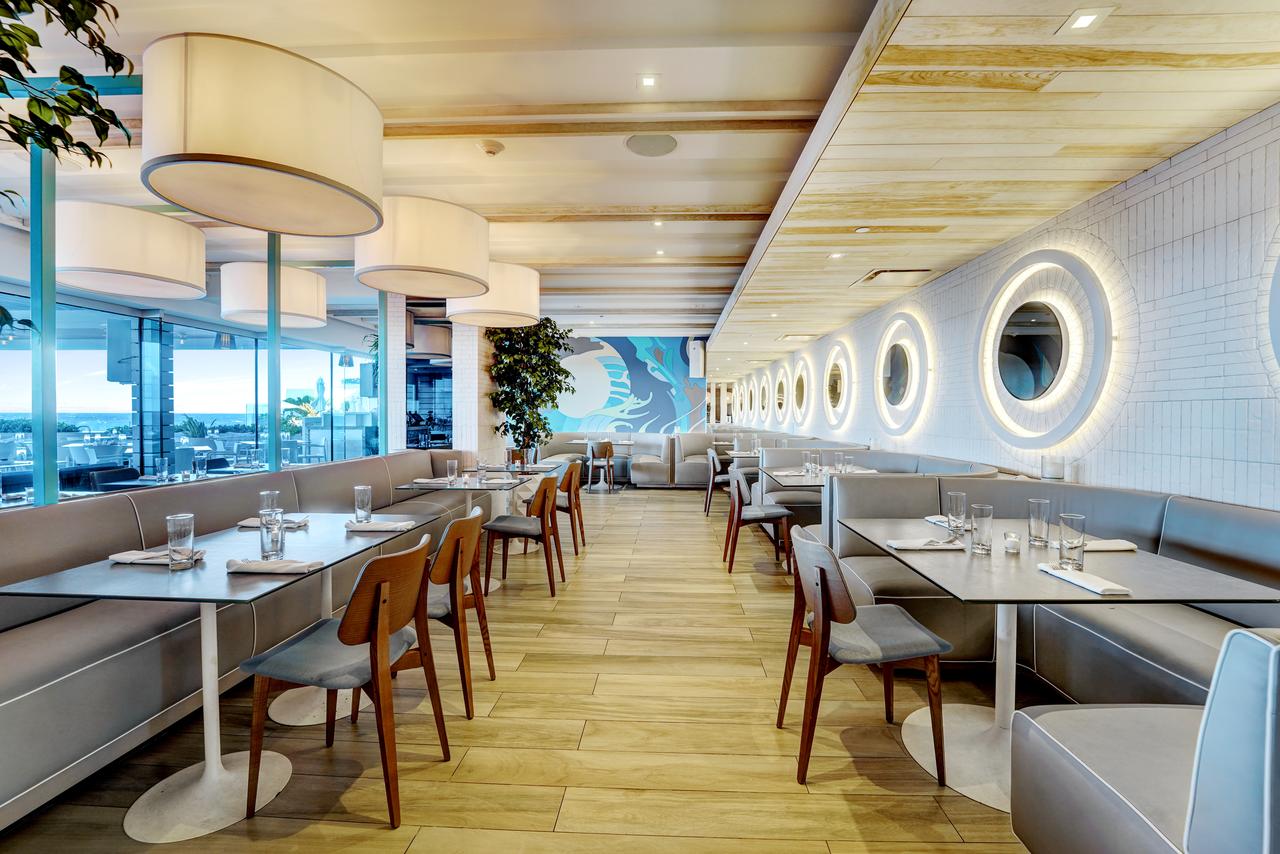 The Ultimate Condado Bar, Club & Nightlife Guide & Map 2021
The best bar, club & nightlife experiences in Condado - San Juan.
Condado is an oceanfront neighborhood in San Juan and a very popular destination for tourists and locals alike in Puerto Rico. Numerous hotels and resorts line the main Ashford Ave. creating a booming little area for great drinks, dancing, live music, and a litany of other experiences..... unforgettable nights, bar hopping successes, and day drinks are all found in this San Juan hot spot. Bars & lounges in Condado tend to be a bit more expensive and upmarket/upscale when compared to some of the surrounding areas (La Placita, Isla Verde, Ocean Park/Calle Loiza). Every place on this list is special for some reason or the other. If we don't go there you won't see it here. See the full list below and be sure to get the map for specific information, contact details, directions, etc.
The Condado - San Juan Bar, Club & Nightlife Guide Map
Click here to get The Ultimate Condado Bar, Club & Nightlife Map to view all of our curated Condado bar, club & nightlife experiences in one easy to use planning tool.
Map Features:
Easy-to-use Google Maps interface
Bar/club contact information
Clear location & navigation without the clutter
Directions from your current location
Shareable with your bar-hopping companions
Downloadable/Printable
The Best Bars, Clubs & Nightlife Experiences in Condado
See all our favorite bar, club & nightlife experiences in Condado below or filter by region here: Old San Juan | Calle Loiza/Ocean Park | Condado | Pinones | Rio Grande | Fajardo | Rincon & West Coast
View the other curated Best of Condado guides & maps: Restaurants | Shopping | Hotels & Resorts | Things To Do - Activities | Best Beaches
Vine | Wine Cocktails - Condado, San Juan
This gorgeous little cocktail and wine bar is located in Semilla Kitchen & Bar. The decor is beautiful, the cocktails are great, the wine list is solid and you can get some small plates from Semilla (which is amazing) to munch on. Great place and definitely worth the visit.
Wicked Lily - Condado, San Juan
Wicked Lily is in The Tryst Beachfront Hotel in Condado. There are very few beachfront (actually on the beach) bars in Condado, Wicked Lily is one of the few places in the area that you can chill on the beach and have some drinks. The cocktails are good (try Bryan's Wicked Potion) and there are small plates and foods good for noshing. Wicked Lily is a great spot for day drinks, beach drinks or sunset chill sessions.
The Deck - Condado, San Juan
The Deck is on the oceanfront side of the Oceanclub Hotel (formerly Serafina Hotel) in Condado. The decor is modern minimal and the infinity pool at the water's edge looks pretty cool as part of your ocean view here. There is a small bar just inside and one outside by the pool on the deck, fun to be had at both. They often have DJs on the weekends and it can be a very cool spot. Drinks are pricey (in a hotel of course) but they are good. The Deck can be hit or miss depending on the season and the time. We generally check it out and if nothing is going on we have a nice cocktail by the water and keep it moving. PS: The hotel also sells day passes for the pool... could be interesting.
VC Lounge - Condado, San Juan
The VC lounge is a lux wine/cocktail lounge in The Condado Vanderbilt hotel. This is not a casual place with many patrons having before/after dinner drinks and cocktails and dressed appropriately. The dark wood/leather gives the VC Lounge that old world elegance feel and the leather banquettes are a pretty relaxing place to enjoy a drink. VC Lounge has live piano music on the weekends (and some nights during the week) and the ambiance is amazing. They also serve tapas if you require sustenance. As you might imagine, VC Lounge is pricey, this is to be expected as it is located in one of the most exclusive hotels in PR.
Serafina Restaurant - Condado, San Juan
Serafina is a restaurant and bar in the La Concha hotel/resort. Serafina is a great place to have a drink and it is a well known daytime stop for a lot of reasons... they have great sangria by the pitcher, good sparkling/prosecco/cava options, mimosaa/belinis, decent brunch food options, an energetic outdoor ambiance in the heart of Condado on Ashford, and music playing.
Bodegar Wine & Tapas - Condado, San Juan
Bodegar is on the 2nd floor above Di Zucchero restaurant on Ashford Ave. in Condado. Quality and service at Bodegar are top notch. They have great wines by the glass and bottle, a beautiful interior, fantastic food, a cool vibe and tables overlooking busy Ashford Ave. that give the place a bit of energy. Cocktails here are around $10 and the tapas run about $10 - $20 each. Bodegar is an amazing place and well worth it.