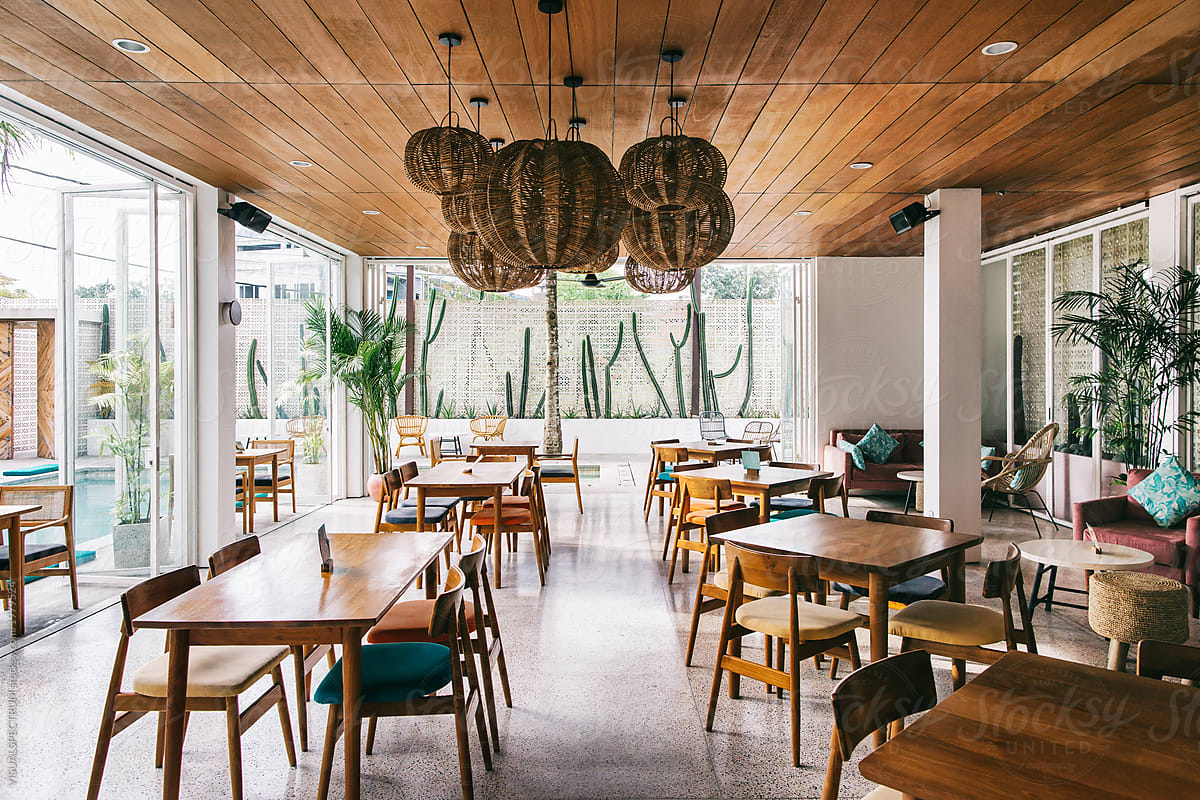 The Ultimate Old San Juan Restaurant Guide & Map 2021
The Best Restaurants & Dining in Old San Juan Curated by Local Guides.
Old San Juan is Puerto Rico's historic district and the 16th century Spanish architecture, densely packed cobble stone streets, and the fact that it's the #1 tourist destination in Puerto Rico (partly because it's a major cruise port) make Old San Juan a hot spot for all types of awesome food, restaurants & dining experiences. All the restaurants and food stuffs you will see on this site are our favorite places for one reason or the other. We don't do lists or directories of useless information.... we leave that to the rest of the internet. This is a curated set of food & restaurant experiences from local guides who know the island. Be sure and get the map of all the curated food, restaurant and dining experiences in Old San Juan below.
The Old San Juan Restaurant Guide Map 2021
CLICK HERE TO GET THE OLD SAN JUAN RESTAURANT MAP
Map Features:
Shareable with your dining companions
Contact details for every restaurant on the list
Easy-to-use Google Maps interface
Clear location & navigation without the clutter
Directions from your current location
Downloadable/Printable
View the other curated Old San Juan guides & maps: Hotels & Resorts | Bars, Clubs & Nightlife | Things To Do - Activities | Best Beaches | Shopping & Stores
I've lived many different places and I spent a lot of time in New York (some of the best food in the world in my opinion) and Marmalade is one of the few restaurants in Puerto Rico that can compete with the best dining establishments in any major metropolitan food haven. Marmalade is located in the heart of Old San Juan, Puerto Rico and if you have a chance to visit definitely do so.
St. Germain is a special place and I go there a lot for brunch/lunch in Old San Juan (St. Germain offers dinner service as well). The decor is tasteful and simple with a French country vibe. St. Germain is one of the few places in Puerto Rico with great vegan and vegetarian options on the menu. They also have other options for meat eaters as well. The crowd at St. Germain is generally pretty hip and and well dressed but it is most certainly a casual restaurant. Good prices, solid wines and bubbly by the glass, the bright and open ambiance and great food make St. Germain a solid pick anytime you are in Old San Juan.
Princesa - Cocina Cultura (formerly Princesa Gastrobar) in Old San Juan, Puerto Rico is located on the harbor side facing the historic Old Spanish Arsenal piers just off the tree covered Paseo De La Princesa. Princesa's outdoor seating (under an open trellis style ceiling) is surrounded by tropical plants and vines that create a really cool ambiance. The elevated Puerto Rican food here is great all around and many locals call this place their favorite in Old San Juan. Great food, cocktails and ambiance make this a great choice for a well rounded Puerto Rican food experience in Old San Juan.
El Jibarito - Old San Juan, Puerto Rico
El Jibarito might have the best Puerto Rican food in Old San Juan... depending on who you ask.  Regardless, the authentic Puerto Rican food here is amazing and affordably priced. They do not take reservations and wait times from 45-60 minutes are common. El Jibarito is generally pretty busy so pack some patience... it's totally worth it.... and try the mofongo.
Pirilo Pizza - Old San Juan, Puerto Rico
Pirilo Pizza has several locations on the island and they are all popular spots. The Old San Juan location is in a really cool 400 year old building and the atmosphere is fun. Pirilo serves unique artisanal pizzas with Puerto Rican influences, provides full bar service, makes great sangria and is generally a good time if you're in the mood for pizza.... so... always.
Santisimo - Old San Juan, Puerto Rico
Santisimo is nestled in the courtyard gardens at the El Convento Hotel. Chef Antonio Perez prepares amazing Puerto Rican world fusion dishes and mixologist Pablo Rodriguez has put together a great cocktail menu. The tropical ambiance is relaxing, the services is outstanding, all-in-all Santisimo is a top fine dining choice in Old San Juan.
Trois Cent Onze - Old San Juan, Puerto Rico
Trois Cent Onze is an intimite upscale French restaurant on Calle de la Fortaleza. The great traditional french menu, extensive wine list and romantic/intimate atmosphere make Trois Cent Onze worth visiting. Additionally, there just aren't that many French eateries in Puerto Rico. Favorites at Trois Cent Onze include the duck and the escargot. Reservations here are recommended due to it's smaller size.
Kaffe Haus Old San Juan  - Old San Juan, Puerto Rico
Kaffe Haus is one of the best breakfast/brunch experiences in Old San Juan. The food is amazing, the service is best in class, the coffee is very high quality and the mimosas/sangrias are dangerous. There is usually a bit of the wait but it is generally not more than 30 minutes. This place does what it does exactly right.... a great brunch/lunch experience every time.
Limbers de San Juan - Old San Juan, Puerto Rico
Limbers are traditional Puerto Rica, non-alcholic frozen dessert drinks similar to a "slushie". They come in a variety of flavors and here they are served out of a house at $.75 each here. Great place to stop and grab a cheap cold treat when walking Old San Juan..... especially with kids. Enjoy this treat outside in a nice breezy spot and support a local business. It doesn't get any more local or authentic than this.
Zippops Gourmet Paletas - Old San Juan, Puerto Rico
Gourmet ice cream pops that are amazing and portable. So many different flavors.... so many different toppings.... so yummy. Zippops is easy to get in and out of and it's a perfect quick stop touring Old San Juan. At $4-$5 per popsicle with sugar free/real fruit options, it's a great stop with children and family as well.
Carli's Fine Bistro & Piano - Old San Juan, Puerto Rico
Carli's is one of those unique places where an owner executes his vision and is involved. The food is amazing, the ambiance and decor are spot on jazz bistro, and live piano music from the owner and pianist-composer/restaurateur Carli Munoz is regular. Solid live jazz and piano spots are rare even in Old San Juan. Great tapas, martinis, and an open air terrace round out the experience at Carli's Fine Bistro & Piano.... a worthy choice for any dining excursion in Old San Juan.
Spiga - Old San Juan, Puerto Rico
The amazing couple that owns Spiga is dedicated to their craft. Fresh sourdough, great coffee and possibly the sandwiches in Old San Juan. The warm and friendly service at this great breakfast/lunch eatery is in itself worth patronage. Don't forget to try the cookies... you won't regret it.
Don Ruiz - Old San Juan, Puerto Rico
Don Ruiz is a coffee shop featuring single-origin Puerto Rican house roasted coffees. Don Ruiz brings 4th generation coffee experience to your table in a historic building dating to around 1860. Don Ruiz has great coffee and tasty food and it's one of the few places in Old San Juan with wifi and a good working/studying atmosphere. If you need to get some work done then this hip spot with great food/coffee is likely your best bet in Old San Juan.
Istanbul Restaurant - Old San Juan, Puerto Rico
It's Turkish... if it were just decent then it would still likely make the list... but this place has great food. Good Turkish food is a rarity in Puerto Rico and we are very happy to have Instanbul around. You will find all your traditional Turkish Favorites, baba ganoush, tzatziki, hummus, kebabs, mixed grilled meats, gozleme.... the list goes on and on. Istanbul also has really good service and outdoor seating.... if you are in the mood for great Turkish food then this is your joint.
La Lanterna by Franco Seccarelli - Old San Juan, Puerto Rico
Transport yourself to an open Italian courtyard in the heart of Old San Juan. La Lanterna is said by many to be the best Italian restaurant in Puerto Rico and we agree it's definitely a title contender. This Italian fine dining restaurant is the culmination of Chef Franco's career and he has created a gorgeous experience in the exact same location he opened his first restaurant in 1989. Spend the evening here or grab a bite at the bar where Luciano Pavarotti himself was served in 1992 by chef Franco.
Il Bacaro Venezia - Old San Juan, Puerto Rico
One of the best Italian options in Old San Juan with a very an an awesome and funky interior and ambiance. Wild florals and art cover the walls in bright color that is set off by the dim and cozy lighting. Bacaro is often in the "best restaurant" related conversations. The staff is incredible, the food is great, cocktails are on point and the cool atmosphere takes the cake.