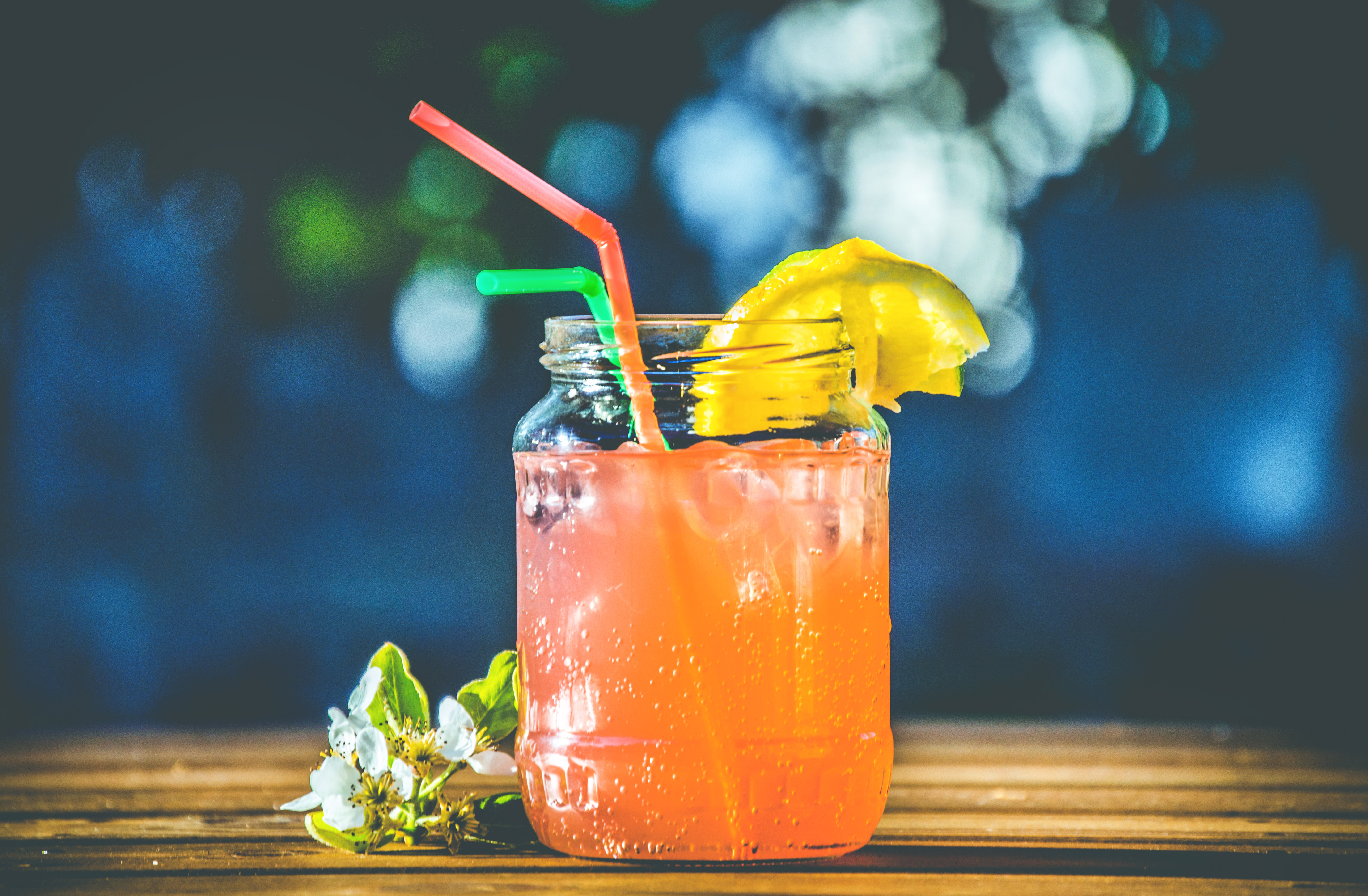 The Ultimate Old San Juan Bar, Club & Nightlife Guide
The best bar, club & nightlife experiences in Old San Juan, Puerto Rico.
This is a curated list of bar, club and nightlife experiences in Old San Juan created by local guides. Old San Juan knows how to party... no doubt about it. From random live music shows in La Perla and all-night ravers at La Factoria...... to chill wine bars, lounges and romantic hideouts... Old San Juan delivers. Every place on this list is special for some reason or the other. If we don't go there you won't see it here. Be sure and check out the full interactive map below to ensure your next Old San Juan bar-hopping outing realizes it's maximum potential :)
The Best Bar, Club & Nightlife Old San Juan Guide Map 2021
CLICK HERE TO GET THE OLD SAN JUAN BEST BARS, CLUBS & NIGHTLIFE MAP to view all of our curated Old San Juan bar, club & nightlife experiences in one easy to use planning tool.
Map Features:
Easy-to-use Google Maps interface
Bar/Club Contact Information
Clear location & navigation without the clutter
Directions from your current location
Shareable with your bar-hopping companions
Downloadable/Printable/Copy-able
View the other curated Old San Juan guides & maps: Shopping | Hotels & Resorts | Restaurants & Food | Things To Do - Activities | Best Beaches 
A Few Things to Keep in Mind
PR Is 18 To Drink - If you are 18-20 then you are good to go. If you are a bit older and maybe don't want to party with college kids you might want to do some research ++++. A few places like La Factoria in Old San Juan are 21+ but most are 18+ to enter. 
Chichaito - A local Puerto Rican shot made from anise liquor and rum. Very strong and oh so good. Try it.
Pitorro - Basically a local moonshine rum. Many places in Puerto Rico have thier own version and it's a treat to get to try them all. So many flavors: mango, coconut, guayaba, pistachio, etc. Casa Vieja in the mountains around Cialis has my favorite... it's pistachio... it will stain anything it touches FOREVER... and it's totally amazing.
Fresh, Natural Juices - Puerto Rican's are into fresh juices in the cocktails and drinks. Ask if they have fresh juices and try some. Mango, coconut water, passion fruit and pink grapefruit are common and many places have additional options as well. Pro tip: Try Don Q Limon with pink grapefruit juice (toronja rosada in Spanish) and a squeeze of lime. A friend invented this one and they call it "Happy Juice".... it definitely seems to make them happy and it's a great drink.
Puerto Rican Salsa Dancing - If you are traveling to Puerto Rico and you don't know how to do the Puerto Rican salsa you should learn. The basics are very easy to learn and you will be able to have some fun in PR if you like to dance. It's a bit different than the LA style but again, very easy to pick up.
La Factoria in Old San Juan is one of the most iconic bars/clubs in the world. It makes all kinds of "Best of" lists (Frommer's, etc.) all the time. The time I checked it was #5 on Frommer's list of best bars in the world. It's deserving of all the praise and always a blast.
La Taberna Lupulo is one of the best bars in Old San Juan. They call it a beer hall officially but it's more than that. They have a great beer list with local craft beers and great selections from all over the world, as well as a solid selection of small batch and unique scotches, whiskeys and bourbons as well. The great food, beer selection and reasonable prices make La Taberna Lupulo must stop on any bar hop in Old San Juan.
The Mezzanine is a speakeasy style lounge above the St. Germain restaurant. It's located in the former home of a well-known "nationalista" and leader of the Puerto Rican Independence Movement, Pedro Albizu Campos. Campos spoke 6 languages and earned a degree from Harvard where he would have graduated valedictorian had he not been discriminated against for his mixed racial heritage. Campos was later imprisoned for 26 years after being convicted of attempting to overthrow the United States government. The Mezzanine's atmosphere, cocktails and history make this place a go to pre-drink and after dinner cocktail lounge in Old San Juan.
The Cannon Club - Steinway Piano Bar
The Cannon Club is a stylish and sophisticated haven for music/jazz lovers located in The Gallery Inn in Old San Juan. It's beautiful interior adorned with Venetian chandeliers and impeccable decor create an amazing ambiance worth experiencing. The Cannon Club has a full service bar and a great tapas menu. Live music is played most nights of the week and live jazz can be found on Thursday & Saturday nights. Spend a night in a Humphrey Bogart movie and enjoy the music, cocktails and food at this amazing lounge and piano bar.
Marilyn's Place
Marilyn's place is a super cool little hidden spot with a small bar inside and a few tables outside. Everything is Marilyn Monroe themed (hence the name) and it's a great vibe. The look, feel and small side-street location make this a super cool place to grab a drink.
El Batey
El Batey is one of the best known bars in Old San Juan and likely all of Puerto Rico. You will always get a generous pour at good price at the PR staple. Murals and graffiti cover the walls, the staff is kick***, and the vibe is always great. If you are looking for some local flavor then it doesn't get any better than this. Shoot a game and experience real PR at El Batey.
Douglas
Douglas makes the list due to it's juke box + pool table combo. For many cultures (American, British, Irish, etc.) pool tables and juke boxes are commonplace fixtures in pubs.... not in Puerto Rico. There are very few places on the entire island with multiple pool tables.... juke box and pool tables? None I can think of. The atmosphere here is always fun and Douglas is a stop on our Old San Juan bar hops regularly.
La Cubanita
La Cubanita is known for amazing cocktails..... it's a great pre-game, post-dinner-cocktail or romantic spot for 2. If you are in the market for some seriously good drinks then La Cubanita should be a stop. There is often great salsa music playing and impromptu dancing is regular.
La Garita Yaz
The view, the view, the view. Grab a cold beer (or mojito), some great authentic local Puerto Rican food, and enjoy the amazing view of colorful La Perla rooftops and the Atlantic Ocean. It's a bit of a walk from the main La Perla entrance but keep going. It's worth noting that La Perla can get pretty crazy on weekend or concert/show nights so beware..... you may not want to brave this crowd if it's super busy.
El Adoquin del Patio
Authentic salsa, cool outdoor seating and hangout area and super cheap beer and food. Always a good time to be had here. It's close to the forts and the museum on Calle Norzagaray so it's a great place to stop if those attractions are part of your day. Also a great stop on the way back to Old San Juan proper from La Perla. El Adoquin del Patio is on a little side street next to La Verguenza.
La Verguenza
La Verguenza is on Calle Norzagaray close to the forts, museums and farmer's markets in the area. It's next door to El Adoquin del Patio and has an ocienview upper level to enjoy La Verguenza's good food and moderate prices in style. It can get crowded here and tables with the view can have pretty long waits. If it's crowded put your name in for a table and hang out at El Adoquin del Patio until your table is ready.