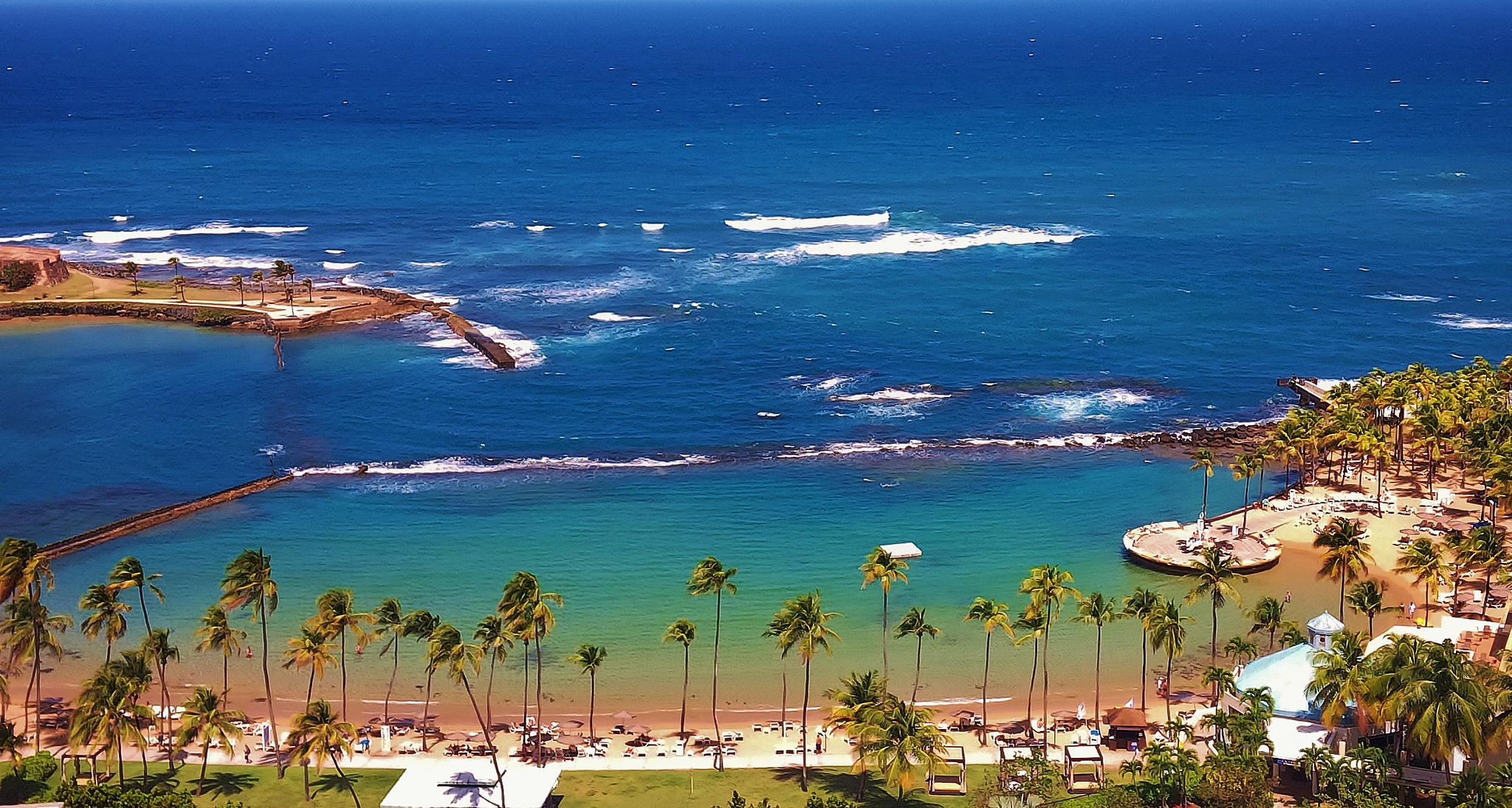 Escambron Beach Old San Juan, Puerto Rico 
One of two sister beaches in Old San Juan, Escambron Beach is just the other side of a small peninsula from Playa El Escambron.... Escambron Beach is a beautiful beach with calm water and great snorkeling. All the amenities like public bathrooms and showers, life guards, places to grab snacks and food nearby, and lots of trees for shade are available close by. Escambron Beach is also the closer of the two beaches to the Caribe Hilton where you can grab some food or fancy drinks. Parking for Escambron Beach is $5, the same parking area as Playa El Escambron.
What You Need To Know
Chairs & Umbrellas: No chair or umbrella rentals here. If it's not packed you can try to hit up the people setting up chairs at the Caribe Hilton... if they aren't busy they will usually let you rent for cash but I suggest bringing chairs/umbrellas or at least a towel.
The Crowd: Part of this beach is occupied by the guests at the Caribe Hilton and part is generally occupied by other tourists and locals. Be aware that you will see a lot of cruise ship passengers here on the days cruise ships dock.
Convenient: With easy parking, bathrooms, showers, close food and snacks, snorkeling, and calm water for swimming Escambron Beach is easy. If you are staying in Old San Juan (especially with children) this is a convenient place to go with water that calm and easy for the kids.