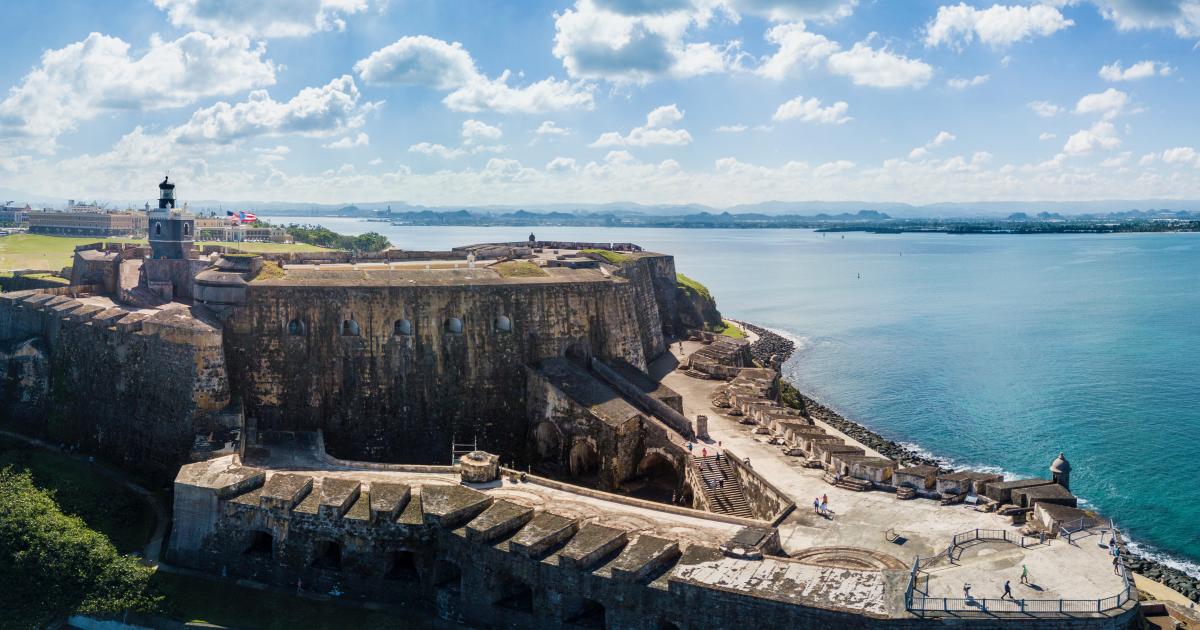 El Morro & La Fortaleza Fort Tours In Old San Juan, Puerto Rico
The first Spanish fortification constructed in Old San Juan was La Fortaleza built in 1533 some 12 years after the first Spanish settlers occupied the region in 1521. Castillo San Felipe del Morro (generally referred to as El Morro) began construction in 1539 and was completed in 1790. In 1898 when the United States took possession of Puerto Rico, due to the Spanish American War, El Morro was designated part of Fort Brooke and used as a military in stallion during WWI and WWII. El Morro and Old San Juan were declared UNESCO World Heritage Sites.
This isn't history class or a History Channel Special (although the TV show "Drunk History might apply) so we will leave the rest of the history to the experts. Needless to say, the tours of these old Spanish forts are incredible. There usually isn't much of a wait, if any at all, and the tours are really well done.
What You Need To Know: 
The SUN: Get there early to avoid the heat of the day and pack sunblock and water. The forts are actually pretty big and there is a lot of up-and-down large stair cases.
Water: There are a few places you can get a drink but they may not be convenient depending on where you are and in case you didn't know..... PR get's pretty hot sometimes. Definitely bring water.
Time & Planning: I usually split up the fort tours for different days when I have visitors on the island. You can easily do either fort in a half-day. If you plan to do both I would start early and plan for a full day. Of course you can breeze through and check each fort out in an hour or so each but to do it right you need some time.
Food: There are many places to eat around the forts. If you are going to do both forts in a single day then you probably want to grab a bite on the way from La Fortaleza to El Morro. I usually grab some food and a beer at La Verguenza on the balcony/deck looking over the forts on the way from La Fortaleza to El Morro.
Fees: $10 to get in.... can't beat that. Other passes are available at the National Park Service website below.
Contact Information
Address: 501 Norzagaray Street, Castillo San Cristobal, San Juan, PR 00901
Official Website: https://www.nps.gov/saju/planyourvisit/index.htm